Description
Melton & More
Date & Time
Thursdays, 10:00-11:30AM (EST), February 4 - April 15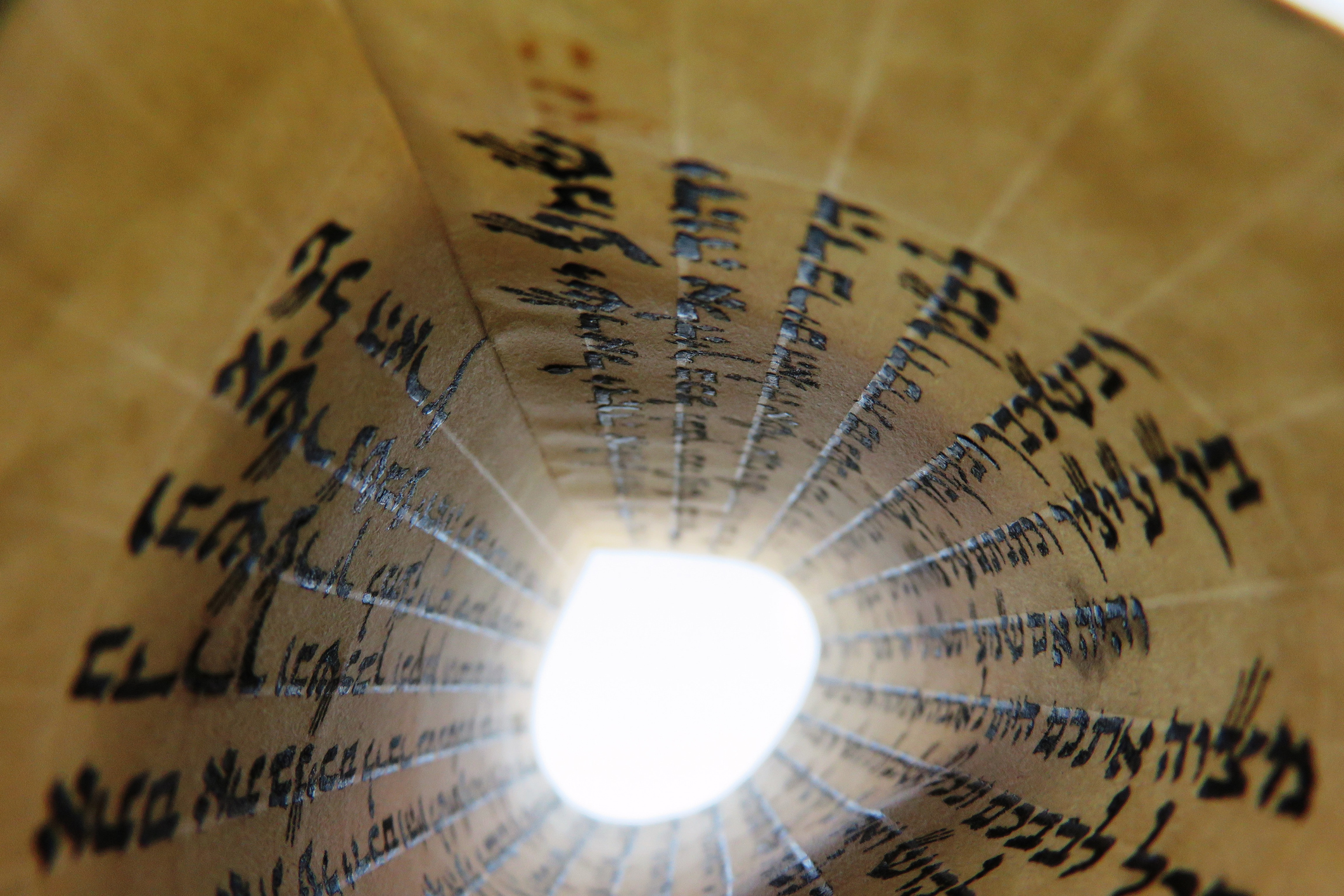 The Bible is not just a book, but a living document.
Course Description :
The Bible is not just a book, but a living document, the understanding of which has continued to evolve during the past 3500 years. This course will examine the process by which the traditions and texts of the TaNaKh were compiled, culled and canonized into a unified work, then transmitted and translated. We will examine the attitude toward and appropriation of the Hebrew Scriptures in Christianity and Islam, and explore the many ways in which archaeology has served various agendas by confirming and/or challenging biblical accounts and assertions. We'll discuss the role of Bible in both Zionist thought and in American politics and popular culture.
Schedule of Topics:
Week 1: In the Beginning: the Birth of the Bible
Week 2: Canonizing the TaNaKh: From Tradition to Text
Week 3: Tropes, Translations and Commentaries: Why They Matter
Week 4: The Bible as Law: Literalism vs Liberalism
Week 5: The Hebrew Bible in Christianity and Islam
Week 6: Digging It: Archeology and the Bible
Week 7: The Bible as Zionist Manifesto
Week 8: The Bible in American Political Culture
Week 9: From Scripture to Script: The Bible Goes to the Movies
Week 10: Rereading the Bible with 21st Century Eyes: Morals and Mores; Rituals and Role Models
Dates: Feb. 4, 11, 18, 25; Mar. 4, 11, 18, 25; Apr. 8, 15
Thursdays, 10:00-11:30am (EST)
Click the image below to hear more about the course from Dr. Cohen!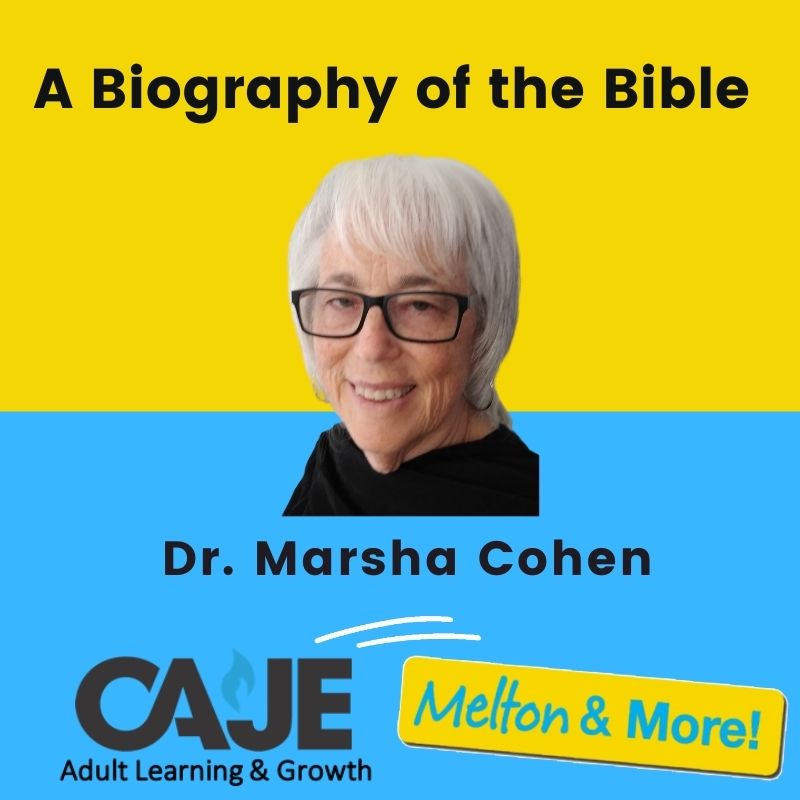 About the Instructor: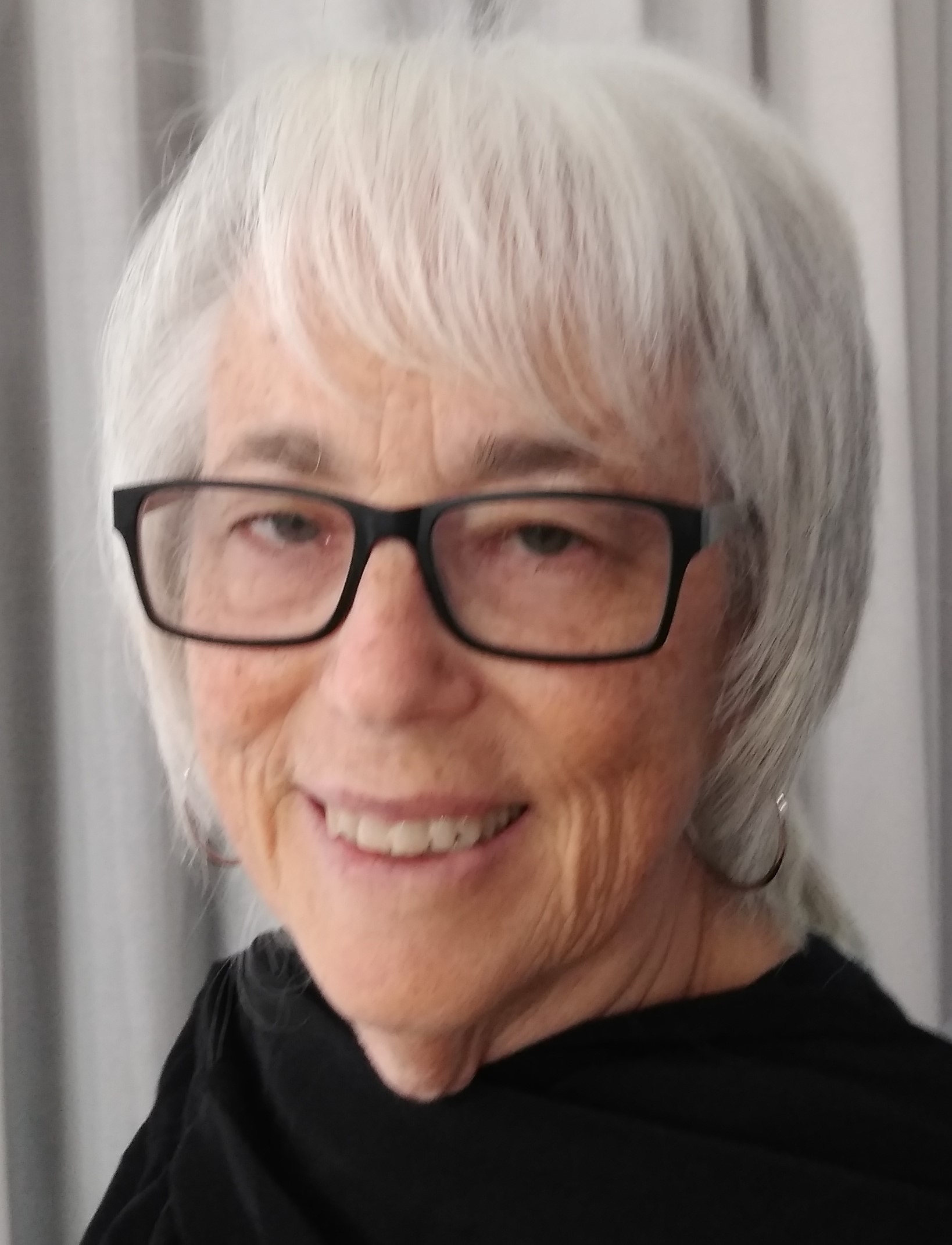 Marsha B. Cohen, Ph.D.
is an independent scholar, researcher and writer, who holds Melton's Deborah and Michael Troner Endowed Faculty Chair. She earned her PhD in International Relations from Florida International University and taught for over a decade, specializing in the Middle East and North Africa and the Role of Religion in World Affairs. Marsha received her BA in Political Philosophy from Hebrew University in Jerusalem. Marsha has been teaching for the Department of Adult Learning & Growth as part of the Melton faculty for 20 plus years.