Description
Melton & More
Date & Time
Tuesdays, 7:00 - 8:30 PM (EST) March 16 - April 13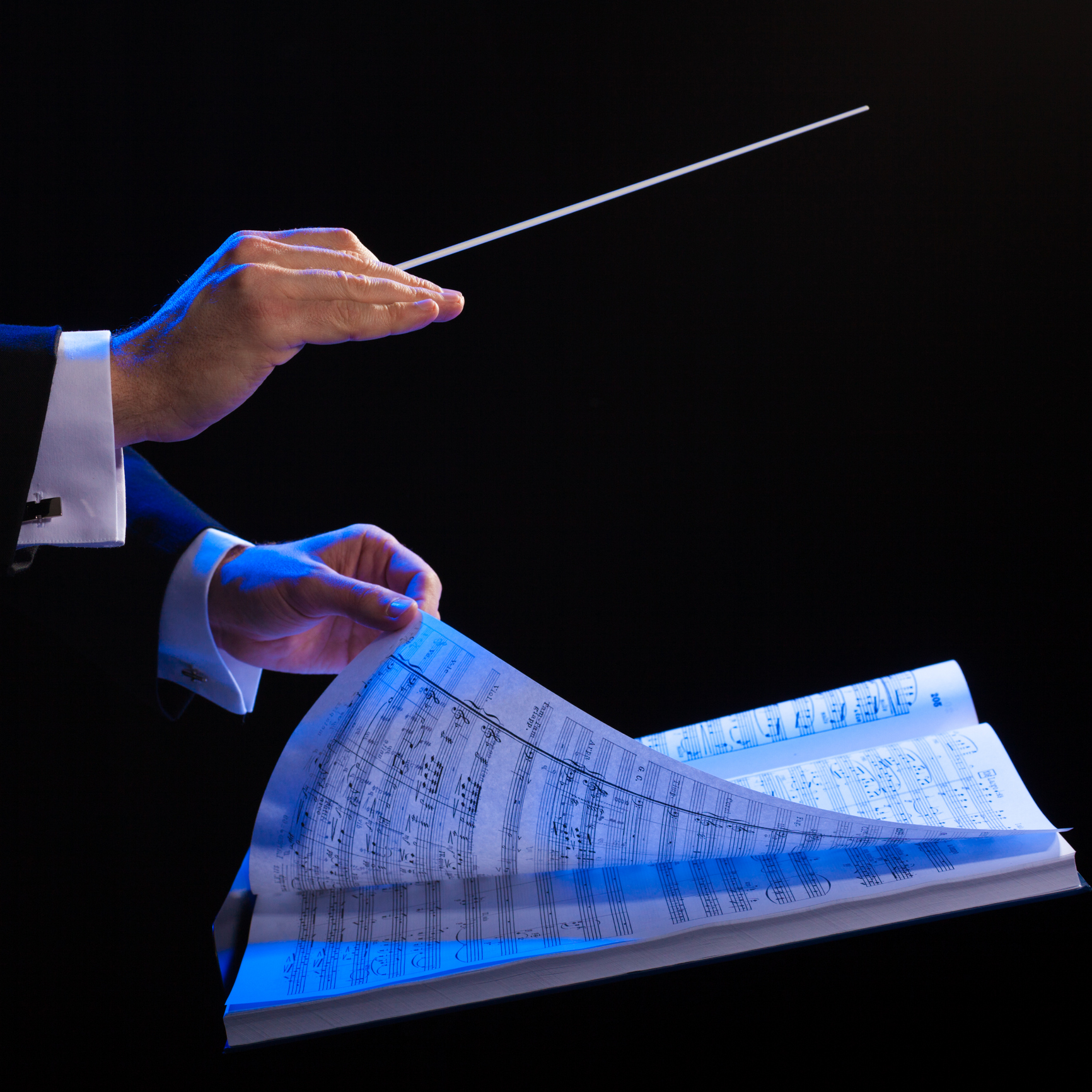 "Classical music is an unbroken, living tradition that goes back over 1,000 years, and every one of those years has had something unique and powerful to say to us about what it's like to be alive."
-- Michael Tilson Thomas
Course Description :
After having a limited presence in the music of the early nineteenth century, a few decades later, Jews held leading positions as conductors, composers, performers, theatrical producers, music publishers and patrons of arts. Music became a medium of cultural, religious and philosophical dialogue after the Jewish Enlightenment, Haskalah. The twentieth century brought war, displacement, and prejudice. Not to mention the conflict of longing to be distinctive, versus longing for acceptance. Still Jews thrived in all areas of the musical field.
Join us to discover the works of those whose music succeeded and transcended, and those victims of the Holocaust, whose music is awaiting rediscovery, and to hear the stories of hope and endurance that the recovered instruments from the war are telling us.
During this four-part series we will explore the lives and work of the musicians who conducted major orchestras, and performers who gave virtuosity and showmanship another meaning.
Tuesdays, 7:00 - 8:30 pm (EST)
Dates: March 16, 23; April 6,13
Click the image below to hear more about
the course from Emanuel!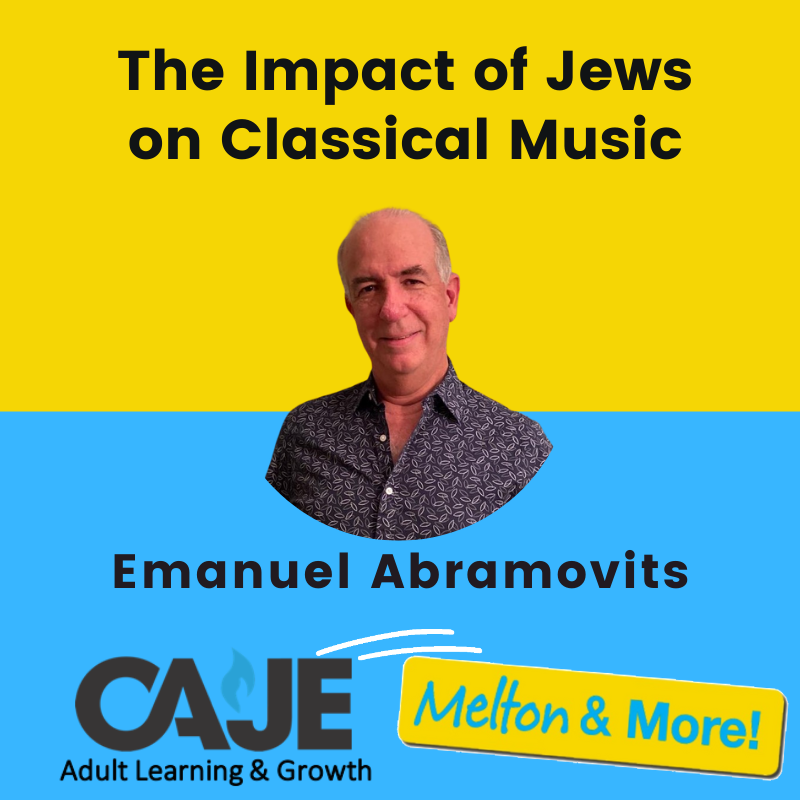 About the Instructor: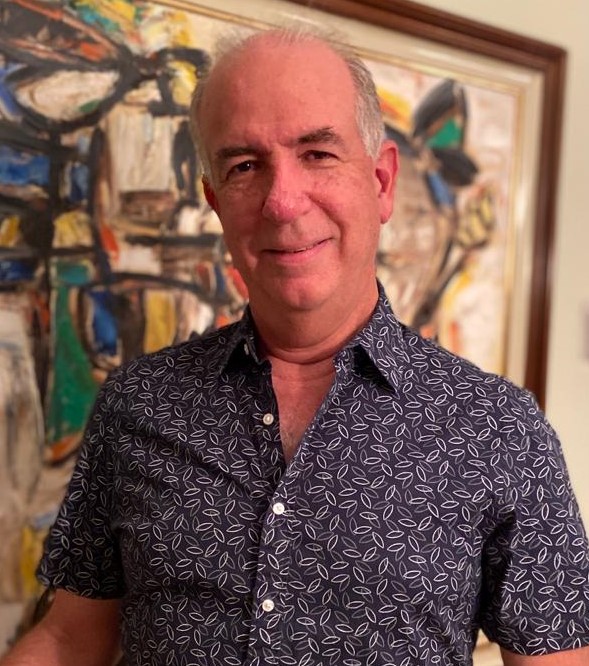 Emanuel Abramovits is a Mechanical Engineer with an MBA, Concerts promoter since 2000, responsible for many shows by international artists in Venezuela, like Itzhak Perlman, Gustavo Dudamel, Sarah Brightman, Roger Hodgson (Supertramp), Kansas, Megadeth, Dream Theater, Slash, Backstreet Boys, ASIA, Journey, Kenny G and all main local Symphony Orchestras. Designed and staged many original events, like MOZARTFEST, PINK FLOYD NUESTRO TRIBUTO (Event of the Year winner), OFRENDA PARA VYTAS, EL CAMINO DE SANTIAGO LLEGA A TI (world premier), etc..Cultural Director at UNION ISRAELITA DE CARACAS from 2008 to 2019, in charge of documenting Holocaust survivors' stories, the history of the local Jewish Community, art exhibitions, lectures, film cycles, orchestral concerts, Limmud contents, etc. Recent exhibitions included the History of Yiddish Culture in 2017 and the History of Jewish Music in 2018.